A two-person team effort with my friend Sidney, for Global Game Jam 2019. An interesting theme of "What Does Home Mean To You?" meant that we had to get creative. During a brainstorming session at a local eatery, we came to the conclusion that you can bring a bit of home with you wherever you go by cooking your favourite meals, and Signature Dish was born.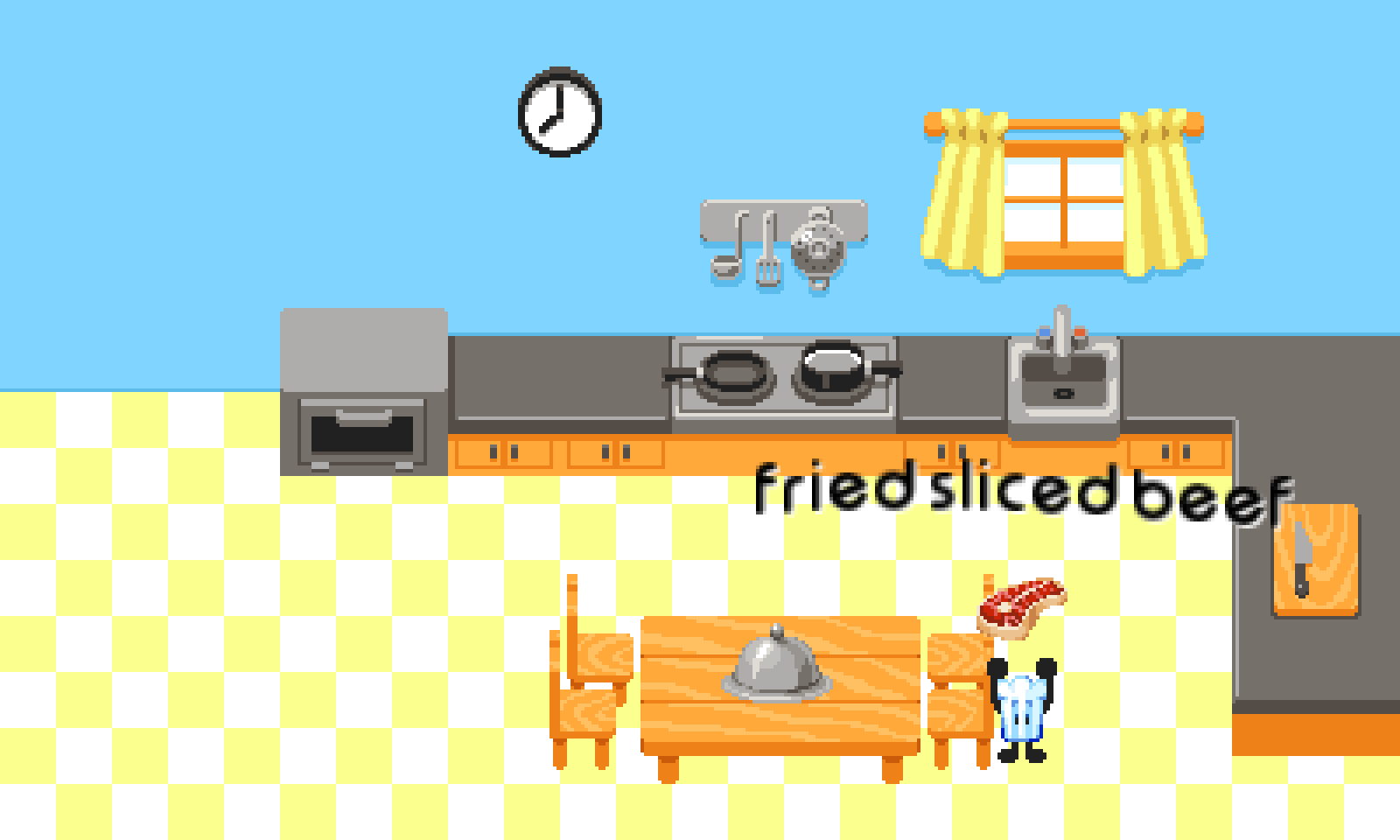 In Signature Dish, the player is presented with a kitchen and a range of ingredients that they can chop, boil, fry, and roast before adding to their dish. By combining ingredients in creative ways, players can express their favourite meals through the lens of the helpful player avatar, "Lil' Cheflet".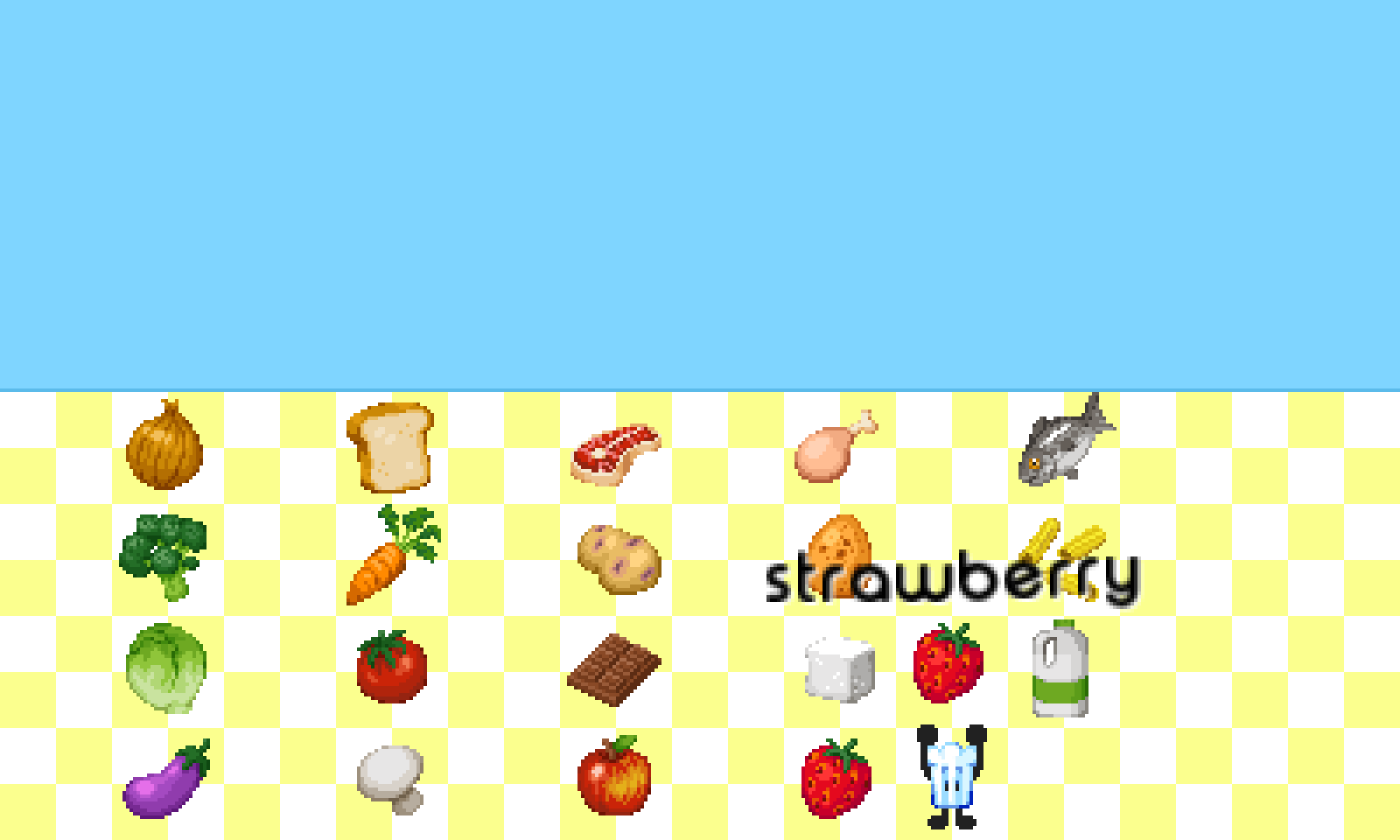 When the player carries their meal offscreen, the game sums up the various ingredients and modifications to them, and makes a best-guess at what the player was attempting to create, with humorous results. We intentionally decided that entirely illogical constructs should exist (such as "fried water soup"), as we found that the slightly-wonky reinterpretation of apparently simple dishes allowed players to experience their own favourite meals under different contexts.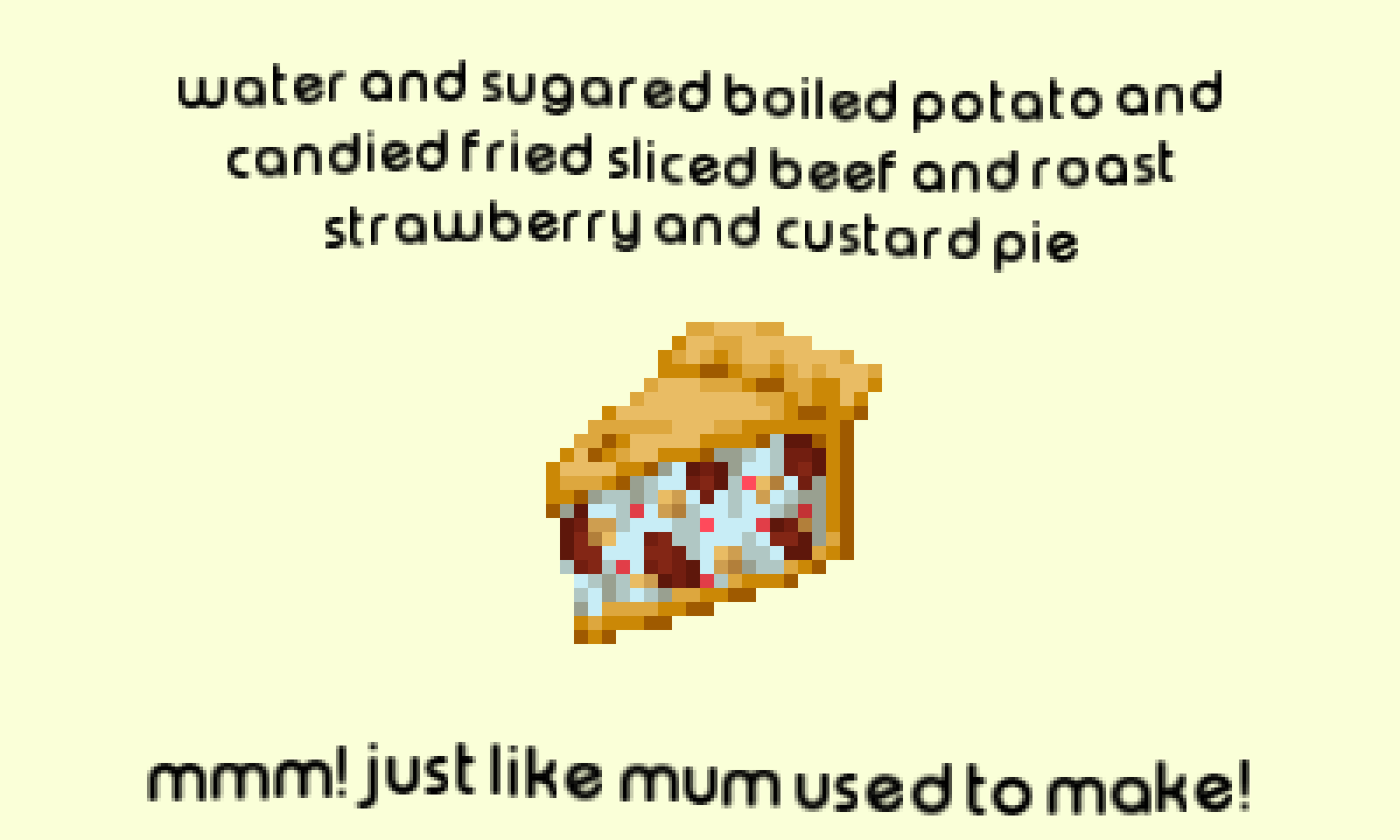 Sidney and I were interviewed about this game by journalist Alyssa Katze - click here to read the article.

Additional Credits:
Sidney Flavell - Art